Legislative Update, March 5, 2016
Tennessee General Assembly information, click HERE. For information on State Senators, including phone numbers and email addresses, click HERE; for House members, click HERE. For information on legislation, click HERE.
Don't forget that you can now watch the Senate committee meetings and floor sessions online by going HERE; House committee meetings and floor sessions online HERE.
Phone calls can go to the legislative Switchboard at 615-741-3011 or to the Toll Free number 1-800-449-8366+1 last four digits of office phone number (available online).
And can the liberties of a nation be thought secure when we have removed their only firm basis, a conviction in the minds of the people that these liberties are the gift of God? That they are not to be violated but with his wrath? Indeed I tremble for my country when I reflect that God is just: that his justice cannot sleep for ever . . . ."  Thomas Jefferson
FOR YOUR PRAYER LIST:  A Praise: Sen. Mark Green is celebrating.  He had his last chemo treatment on Thursday!!
!
Rep. Jerry Sexton was out all week. We still have lots of winter germs floating around the Plaza and we have had some sick staff members.  We are now closer to the end of the session than the beginning.   House subcommittees are announcing their last meetings dates, so things will be moving even more quickly. Please pray for wisdom and insight as important decisions and votes are made.
NOAH'S CORNER:
We had a completely full day on Tuesday with Mrs. Patray working on four different pieces of legislation. We met with various legislators about a homeschooling bill, the National Popular Vote, and the compact for a balanced budget amendment. It is absolutely amazing to see our political process play out first hand, the conversations you hear around the Legislative Plaza are incredible. We are blessed to live in a country where we can have these political discussions and disagreements freely. We must continue to pray for the leaders of our great state so that they go down the correct path.



MARY'S CORNER:
Our day started off slowly due to everyone's busy schedule. If they did not have committee, they were in the middle of a floor session. The sluggish start was more than made up for when SB2017 was up in Senate Government Operations. As the discussion went on, Mrs. Bobbie wanted to testify on behalf of Eagle Forum for they had been called out by name. She, however, had a bill up in an education subcommittee being run for her by Rep. Matheny. So, I was sent to watch her bill and deliver a message to Rep. Matheny. Luckily, Senator Bell asked for SB2017 to be rolled and Mrs. Bobbie made it just in time for her homeschool bill (HB2190) to be heard and was able to answer a few questions before it passed to full committee.
COMPACT FOR A BALANCED BUDGET AMENDMENT:
SB 2017 by *Ketron, (HB 2584) by *Todd


Interstate Compacts - As introduced, authorizes Tennessee's participation in Article V conventions to propose amendments to the United States Constitution, through the adoption of the "Compact for a Balanced Budget."


NOTES:  SB2017 was unexpectedly on the Senate Finance Ways and Means (FWMs) Calendar Tuesday, February 23rd. Nick Dranias, Vice President for Compact for America (CFA) was there to testify about how the compact was the answer to all our fiscal problems.  After some debate and discussion, Speaker Pro Tem Bo Watson (bless him!!) made a motion to send it to Government Operations for review and then for it to come back to FWMs.  Whew!!
So this past Wednesday, SB2017 was in that Gov Ops where Chip DeMoss, CEO/Treasurer of CFA from Houston was brought in to testify.  The first thing he did was to invoke Eagle Forum's name.  Chairman Mike Bell asked me if I wanted to testify (I was certainly not prepared to do that) and at first I said I didn't, but after DeMoss invoked Eagle Forum's name the third time, possibly leaving the impression that we supported this proposal, I said I did.  I could not let all that go by without being challenged. Also, we learned that SB2017 would NOT go back to FWMs, but, should it come out of Gov Ops it would go straight to the Senate Floor.
Praise the Lord, they ran out of time for the discussion and Chairman Bell rolled to proposal until next Wednesday. 
Now, if you have been a subscriber to our materials for any length of time, you KNOW that for 40 years we have opposed an Article V Constitutional Convention.  However, the General Assembly passed the Convention of the States earlier this year, so that is behind us and we don't need to go down the Compact road.  SB2017 is 18 pages long and when DeMoss 'went through the bill' he conveniently left out a lot of the important parts: like giving more power to the President; a way to raise taxes; the funding required to carry out the compact that is not accounted for, etc. 
STATUS:  SB2017 is in Government Operations on Wednesday; HB 3584 is in House State Government Subcommittee on Wednesday.
ACTION: I will be testifying in Senate Government Operations on Wednesday and will be urging the committee members to read these 18 pages to fully understand what they would be BINDING Tennessee to --this must NOT become a: "we have to pass it to see what is in it" bill!!  I COVET your prayers and a URGE you to contact the members and ask them to OPPOSE SB 2017.
Also, please contact the House committee members and urge them to vote NO!



  YOUR HELP IS VITAL AS THE LAWMAKERS ARE RECEIVING A LOT OF SUPPORTIVE CONTACTS!!!
NATIONAL POPULAR VOTE:
SB 1657
by *Tracy,
(HB 1728)
by *Sexton C
Election Laws - As introduced, adopts the interstate compact to elect the president by national popular vote.
STATUS:  This terrible bill is still hanging out there, but I think we are making progress on it.  Here is all the information you need to help us DEFEAT this proposal.   In fact you  will want to read the newest addition:    
Destroying the Electoral College
ACTION: Please continue to make those important contacts. (email addresses in the first link above)
RESTROOM AND LOCKER ROOM USE:
SB 2387
by *Bell,
(HB 2414)
by *Lynn
Students - As introduced, requires students in public schools and public institutions of higher education to use restrooms and locker rooms that are assigned to persons of the same sex as that shown on the students' birth certificates
NOTE: This is an important bill for TN.  If you don't think so, check out the links below.  I suspect none of us ever considered that we would even be having a conversation or debate about boys using the boys restroom and girls using the girls bathroom.  Well, the world is now upside down and we should protect our children.
San Francisco elementary school removes boys' and girls' bathrooms and makes them gender neutral
STATUS:  HB2414 was postponed last week but  is in Education Administration & Planning Subcommittee for 3/8/2016
ACTION:  Please urge the members of this committee to support this important proposal.
HOMESCHOOL ACCESS TO PSAT/NMSQT

SB 2392 by *Bell,(HB 2190) by *Matheny
Schools, Home - As introduced, requires schools to provide notice on their web sites of the date of the school's administration of the AP and PSAT/NMSQT examinations, the availability of such examinations, any financial assistance for low income students, and schools where a home school student may take the AP and PSAT/NMSQT examinations.
NOTE:  As amended, this bill requires schools to provide notice on their web sites of the date of the school's administration of the AP and PSAT/NMSQT examinations, the availability of such examinations and provides that any home schooled student is permitted to take these exams at any public school offering these examinations.

STATUS:  So pleased to report that HB2190 received a unanimous vote in the Ed Instruction Subcommittee last Wednesday and will be in the full Education Instruction & Programs on Tuesday.  Because the Senate Education Committee was running late, SB2392 was postponed until next Wednesday.
ACTION: HB2190 - these are the legislators that I have not yet contacted.  Please encourage them to support this bill: rep.harry.brooks@capitol.tn.gov, rep.ryan.williams@capitol.tn.gov, rep.sabi.kumar@capitol.tn.gov, rep.harold.love@capitol.tn.gov
SB2392 - these are the Senators that I have not yet contacted.  Please encourage them to support this bill:
sen.reginald.tate@capitol.tn.gov, sen.todd.gardenhire@capitol.tn.gov.
Senate panel votes to strip UT diversity office of all state funding
By Richard Locker, locker@knoxnews.com
NASHVILLE " The state Senate Education Committee voted Wednesday to strip the University of Tennessee's Office for Diversity and Inclusion of all but its federal funding and to transfer $8 million from the university's administration into its agricultural extension service and rural outreach programs.......................
As passed, the amendment:
" Transfers $5 million from the funds appropriated to UT Knoxville to the UT Agricultural Extension Service for its programs and services. That's the amount that the office of diversity and inclusion currently receives annually: $1.3 million on compliance and reporting activities dealing with federal law, and $3.7 million for campus diversity programming.
" Declares that "only federal funds shall be expended to support the office of diversity and inclusion" at UT Knoxville.
" Transfers $3 million from funds appropriated for administration and salaries on the Knoxville campus to UT Chattanooga and UT Martin (at $1.5 million each) "for the sole purpose of rural outreach programs."

Tennessee House unanimously approves new funds for National Guard facility protection
NASHVILLE - Spurred by last summer's terror attack in Chattanooga, the state House today approved legislation requiring new spending totaling $1.58 million for beefed-up protection at Tennessee National Guard recruiting stations and armories across the state.
The National Guard Force Protection Act of 2016 passed 91-0.
The measure will go next week to the Senate Finance Committee for concurrence. Gov. Bill Haslam has already included the money in his proposed 2016-17 budget.
"As you know we had a tragedy last year in Hamilton County," Finance Committee Chairman Charles Sargent, R-Franklin, the bill's sponsor, told lawmakers, alluding to the shooting attack on two U.S. military facilities, including the Naval Reserve Center on Amnicola Highway that left five U.S. Marine and Naval reservists dead.
The FBI later characterized the shooting by Mohammad Youssef Abdulazeez as having been "inspired" by terrorists. Abdulazeez, whose family said was suffering from mental problems, died in a subsequent shootout with Chattanooga police.
Inviting Hamilton County lawmakers to join him before the House, Sargent described hearings lawmakers held last year on vulnerabilities at Tennessee National Guard facilities.
Lawmakers had been under the impression everything was secure at facilities prior to the attack. But  state Adj. Gen. Max Haston said in hearings there were numerous safety and protection upgrades that were needed.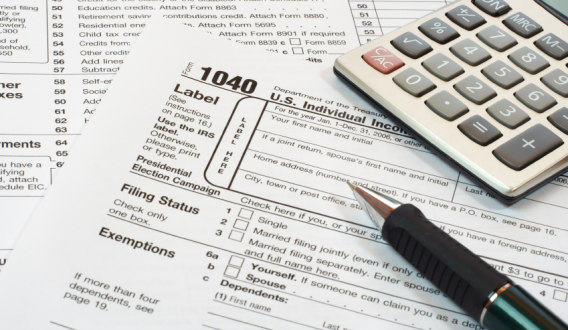 Senate panel OKs seven bills involving state's Hall Income Tax
By Tom Humphrey of the Knoxville News Sentinel.Feb. 28, 2016
NASHVILLE " While there is a strong inclination among Republican legislators to do something toward reducing or eliminating the state's tax on investment income this year, there seems no consensus at all on what that something should be.
As an illustration of the indecision, a subcommittee of the Senate Finance Committee, charged with reviewing tax bills, last week recommended passage of seven different proposals involving the Hall Income Tax. They vary substantially, ranging from total repeal to giving modest reductions in tax liability to disabled veterans in one case and to senior citizens in another.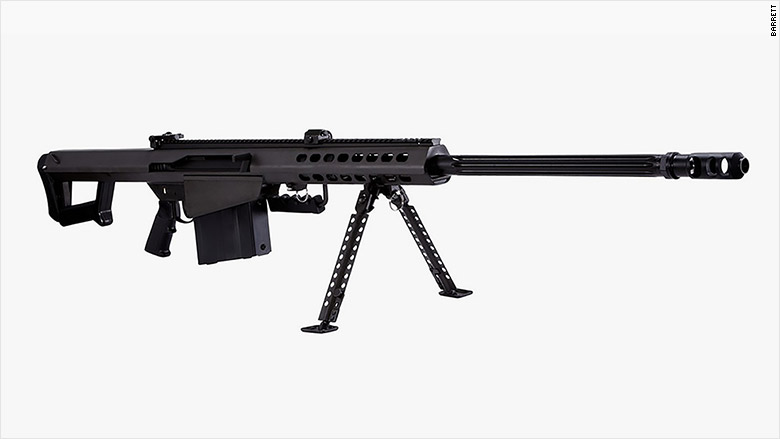 Tennessee names .50 caliber Barrett as the state rifle
---